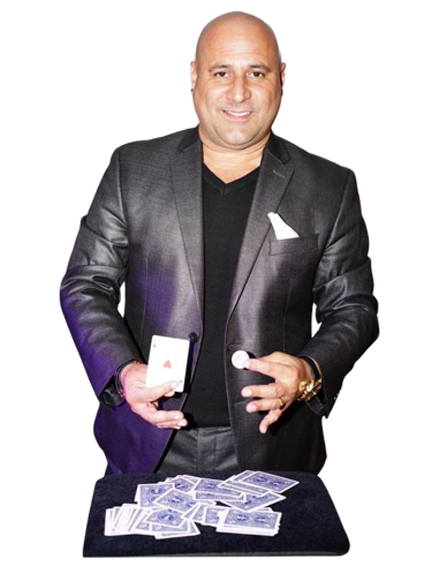 About Magician & Illusionist ULLOA
Germán Ulloa was born in Cuba and arrived at Miami, Florida in 1999. He began to learn magic when he was just 12 years old, an interested in the mystery of the magic taught by his paternal grandmother. He is currently a professional magician member of the largest magician organizations in the world: International Brotherhood of Magicians IBM and Society of American Magicians SAM. Ulloa's founded in 2000 a company Magical Memories, Inc that was created to bring the most magical entertainment magic shows in South Florida. In the year 2018, He created a new entertainment concept called Ulloa Magic Productions, Inc to provide unique and exclusive magic shows that this time include magic for adults, cabaret shows and illusions, close-up magic for restaurants, nightclubs, weddings and corporate events.
For more than 25 years Ulloa's has performed magic shows all around the world and provided to his clients a unique and exclusive presentation style, creating a combination of magic, music and comedy that dazzled audiences everywhere, from small private parties to large theaters, and he is guaranteed to keep you in awe and will leave your guest in absolute awe.
CONTACT NOW